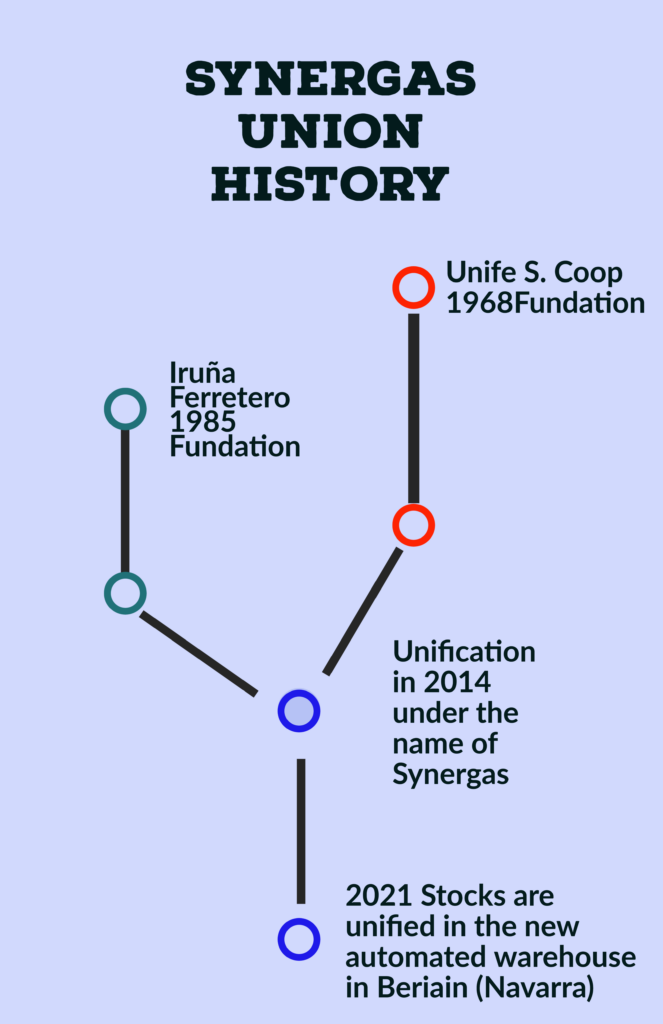 55 years at the service of our partners.
Union of Unife and Iruña in 2014.
Synergas is the result of the merger in 2014 of two parallel cooperative experiences located in the Basque Country and Navarra, which spread firmly throughout the neighboring regions. Unife S. Coop., of a predominantly industrial nature and which was created in 1968, and Iruña de Ferreteros which was created in 1985. The two companies that have accumulated up to 55 years of history decide to face the future together. As a result, they form a Cooperative that currently groups together purchases worth more than 33 million Euros. In 2021, the stocks are unified in the new automated warehouse in Beriain (Navarra). It currently has 85 members, mainly industrial supplies and hardware stores.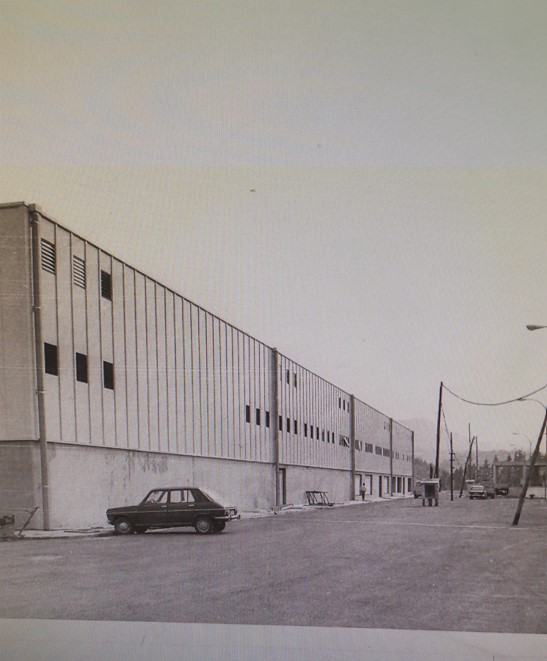 Unife in Oiartzun (Gipuzkoa), around 1972.